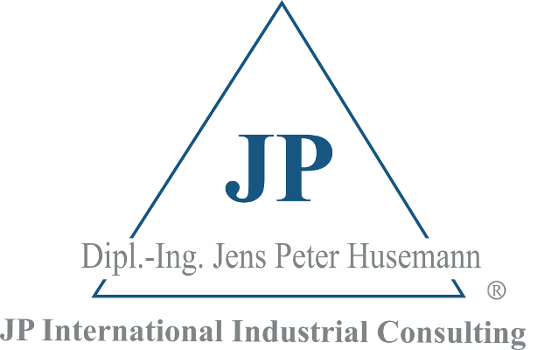 Business Units
UBEC    Management & Entrepreneurial Consulting
PBES     Executive Search, Training & Coaching
TM&A   Trade and Merchandising International
Fin2S    Internl. Finance Services & Solutions
Business Philosophy
Dipl.Ing. Jens Peter Husemann
JP International Industrial Consulting
JP,  a consulting company , was founded in 1999 by Mr. Jens Peter Husemann , a succesful and very experienced chemical engineer with a vast managerial background in production and technical research & development , as product , sales and marketing manager, managing director and CEO, operating on a worldwide basis.
For special projects JP works in concert with skilled and reputable freelance consultants.
JP ´s main clientèle are companies developing, manufacturing and marketing semifinished products for industrial application, notwithstanding the branch of activities. However, special know how is available in the fields of chemistry, plastics, textiles as well as construction, electronics, application techniques and within the public sector ( business to business ).
JP ´s main objective is to assist her clientèle in increasing via expertise their general profit situation.
JP considers herself a long term partner of the companies they work for. Fairness and loyalty are our chief motivation and basic guidelines .
JP preferably operates on the customers premises . Such approach ensures transparency for all parties involved in the project and maximum acceptance of results.
For special tasks JP employs -project related- the services of experienced collegues, who are exclusively co-operating with JP as partners and/ or associates.
JP ´s line of conduct is centered around quality fully responding to international standards.
The standards of our society, their constant change and their integration into our consultancy services is one of our foremost objectives.
Professional advisory accompaniment and assitance of our customers in achieving and maintaining competitiviness is our commitment
 Customers and their professionalism is the focus. 
The human being is in the center of our activities.